Back to our blog
Staffing Industry Technology 101
As the past months have shown, an organization's people are the key to its success. A host of staffing technology solutions have launched to help organizations make the most of their people at every stage of the recruitment and career development journey. From building an agile workforce to increasing talent pools, boosting diversity and inclusion, or using automation to improve efficiency.
Read on to discover everything you need to know about the staffing technology industry and how it will help your organization thrive.
Don't have time to read it now? Download Your Copy Now!
Key figures
96%
of employees believe showing empathy is an important way to advance employee retention

89%
of workers at companies that support well-being initiatives are more likely to recommend their company as a good place to work.

19%
higher is the revenue in companies that have more diverse management teams due to innovation.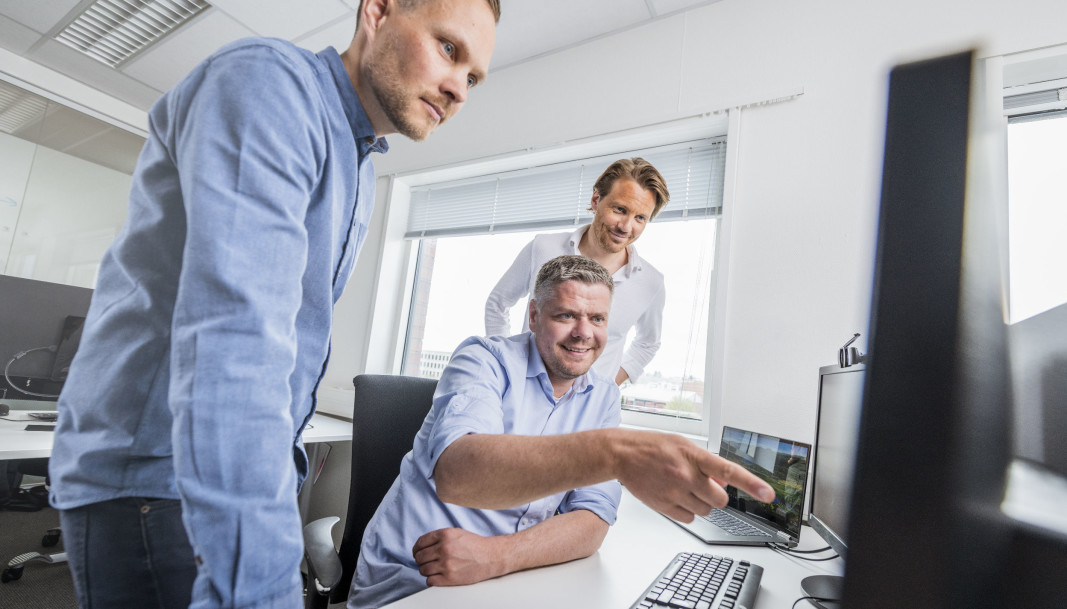 Common definitions
There are a few different phrases you're likely to come across when exploring the staffing sector.
Staffing: this describes the process of hiring the best-qualified individuals for a job usually based on their skills and competencies.

Recruitment: the process of identifying, attracting, interviewing, choosing, and onboarding personnel.

Talent acquisition: a long-term plan to find those with a specialist skill set and potential leaders.

Staffing technology platform: a system used to improve an aspect of the staffing process whether that's delivering staffing assessments or analyzing candidate profiles.

Applicant tracking system (ATS): this software helps enterprises manage job applications, screen resumes, and generate interview requests. It's also called a candidate management system.

Human Resource Information System (HRIS): enterprise-level software that supports the management of HR data (for example, payroll, job title, and contact information).

Candidate profiles: information that summarizes an individual's ability to do a job. Profiles can include their skills, prior experience, interview notes, assessment scores, and more.

Resume parsing: taking key information out of a resume (through automation and machine learning). This can include candidate skills, work experience, and qualifications. This stage can use

'blinding'

to remove any factors to improve the diversity and inclusivity of the hiring process.
Current industry size
In 2020, the staffing sector in Europe, the Middle East, and Africa was $178 billion (USD) while in North and South America, it totaled $152 billion. In APAC, it was $115 billion. This means that the six largest countries for staffing revenue in 2020 were:
North America

Japan

UK

Germany

France

The Netherlands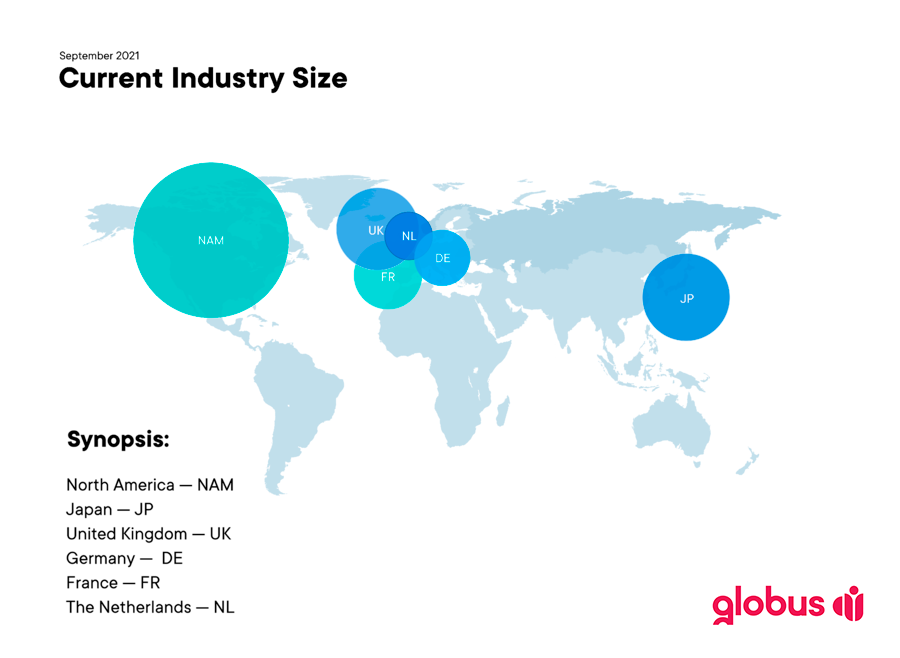 Projected growth
The global staffing industry is forecasted to grow by 12 percent in 2021 to total $445 billion. The market is recovering from the impact of the Covid-19 pandemic and associated economic volatility — in 2020, it declined by 11 percent. By 2028, however, it is predicted that the global staffing sector will grow at a CAGR of 1.95% to reach $568.29 billion.
Although the pandemic initially slowed many staffing companies' growth, the longer-term changes brought about by the Covid-19 pandemic will ultimately improve the sector's prospects.
Digitization was accelerated by three to four years in most organizations. Specifically, in staffing, teams suddenly had to shift to remote and hybrid working, remote video interviews, virtual onboarding, and more.
Simultaneously, hiring freezes meant that teams had to be optimized to do more with less, and staffing leaders were more open to alternative staffing solutions such as using AI in staffing to recommend candidates, taking a skill-based hiring approach, and redeploying from low to high-demand roles.
The market will continue to grow as more companies adopt automation, machine learning, and AI to optimize staffing. To develop the best-performing teams, tomorrow's recruitment and HR leaders will use staffing solutions and analytics to place candidates where they can make the most business impact.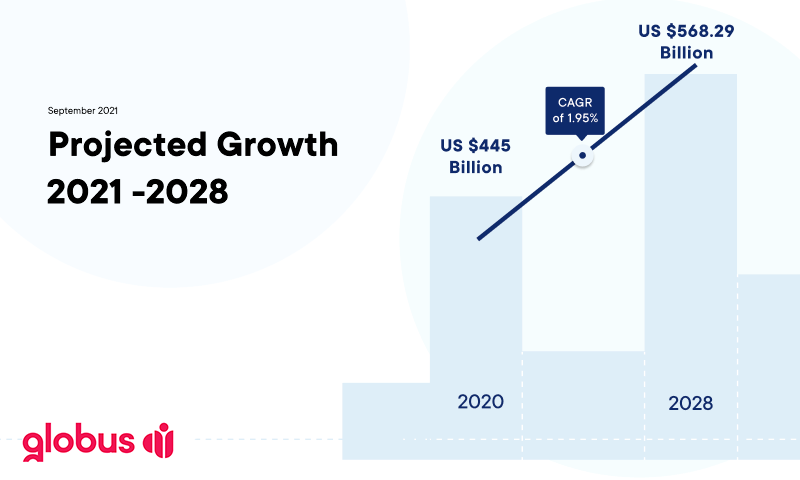 Trend 1: Increasing diversity and inclusion
Diversity and inclusion (D&I) has become a huge priority across organizations as causes like Black Lives Matter (BLM) have highlighted the societal and economic disparities facing minorities. As such, boardrooms and CEOs are increasingly focused on boosting diversity.
Indeed, 76 percent of business leaders now say that D&I is a priority and delivers business value. Increasingly, key stakeholders like employees, customers, and investors demand that the organizations they deal with model values of equity and inclusion. More than three-quarters of investors in the US, Canada, Europe, and Asia say that gender diversity on corporate boards was "important to their organization".
Thankfully, there are many ways to improve D&I. Using AI to match people to roles based on their skills, removing gendered language from CVs, and blind hiring/promoting are just some tactics to explore.
To learn more, read our article on 7 easy steps to improve D&I at your workplace.
Trend 2: Greater digitization
The shift to digitization accelerated during the pandemic: 85 percent of companies have picked up the pace of their digitization (including a 48 percent rise in the digitization of customer channels).
Digitization is changing the kind of work and skills needed by organizations. It's making remote work more of a possibility, along with intelligent talent matching.
The adoption of automation technologies—including robotics, autonomous vehicles, and AI-driven software that can perform processing workflows—has also accelerated during the pandemic.
As a result, 35 percent of survey respondents say that they will need more workers skilled in automation, AI, and robotics, a reflection of the increased deployment of automation during the pandemic. Companies including Walmart, JPMorgan Chase, and AT&T have already built upskilling and reskilling programs to support employees who may lose their roles due to automation.
Trend 3: Workforce agility
There are many ways to improve workforce agility, from tapping into contingent and other temporary talent pools to increasing internal mobility.
Agility, technology, and regulation are key priorities for chief executives post-pandemic, according to an IBM survey of 3,000 global CEOs.
This is because organizational agility has been linked to an improvement in both company performance and employee satisfaction.
Discover more on this subject in our article on agile workforces here.
Trend 4: Purpose-driven work
"What is your company's core reason for being, and where can you have a unique, positive impact on society? Now more than ever, you need good answers to those questions—purpose is not a choice but a necessity." - McKinsey & Co.
To psychologists, purpose is an abiding intention to achieve a long-term goal that is both personally meaningful and makes a positive mark on the world.
Employers need to find the overlap between worker purpose and the organization's purpose. Purpose-oriented companies have higher productivity and growth rates, along with a more satisfied workforce who stay longer with them. Research shows that such companies report 30 percent higher levels of innovation and 40 percent higher levels of workforce retention than their competitors.
Having a clear corporate purpose will also prove vital. Employees are more engaged when they understand how what they're doing supports society and the greater good. 84% of UK CEOs say that "purpose provides a clear framework for making quick and effective COVID-19 related decisions". And 82% say they've had to re-evaluate their purpose as a result of COVID-19 to better address the needs of the stakeholders – employees, customers, investors, and partners.
Trend 5: Greater autonomy
People want to choose how they work, when they work, and from where. Workers can now choose the best work style that works for them - fitting this around family and caring commitments, learning, and choosing an environment that gets the best results from them. Where appropriate, people can choose to work from a work site, remotely, or a hybrid. This also helps employers tap into wider talent pools.
A research report of 8,000 employees, managers, and C-suite executives found that autonomy in work schedules tripled during the pandemic. Three-quarters of respondents not only want to retain flexibility over working hours once the pandemic ends, they similarly demand more flexibility in how and where they can work. Moving to a skills-based staffing approach will aid employers in meeting these new demands.
Trend 6: Boosting the talent experience
It's getting harder to attract and retain good talent in some sectors and many organizations are, therefore, refreshing their talent experience to improve engagement and retention.
Having a good talent experience also boosts employer brand and recruitment. Organizations in which HR facilitates a positive employee experience are 1.3 times more likely to report organizational outperformance, McKinsey research has shown.
Nissan's vice president of global people services, Raju Vijay, described this to perfection when he said employees were after a "consumer-grade experience".
Trend 7: Workplace wellbeing
Workplace wellbeing extended beyond the usual gym memberships and fruit in the office in 2020. With a pandemic front-and-center, HR leaders had to support their workforce's mental and physical health (along with their family's wellbeing). It has shone a new light on workforce wellbeing and the role of the employer within it.
89% of workers at companies that support well-being initiatives are more likely to recommend their company as a good place to work.
70% of employers have improved their physical environments to encourage healthy behaviors.
96% of employees believe showing empathy is an important way to advance employee retention.
(Source.)
Trend 8: Larger talent pools
Employers are no longer confined to a traditional talent model. Many are exploring wider talent pools that can be upscaled and downscaled as needs change. Contingent talent (contractors and freelancers), consultants, and alumni all have valuable knowledge and skills to share with an organization.
Global executives are taking note. Approximately 70 percent anticipate that they will use more contractors and temporary workers over the coming years compared to pre-pandemic. Moving to this talent model will build greater workforce responsiveness and agility, as well as meet new worker expectations.
Key Staffing Trends 2022
Staffing Trends 2022: Want to see the whole picture?
Don't miss our latest research and thinking on next year's Staffing Trends.
Download your copy of the comprehensive Ebook now!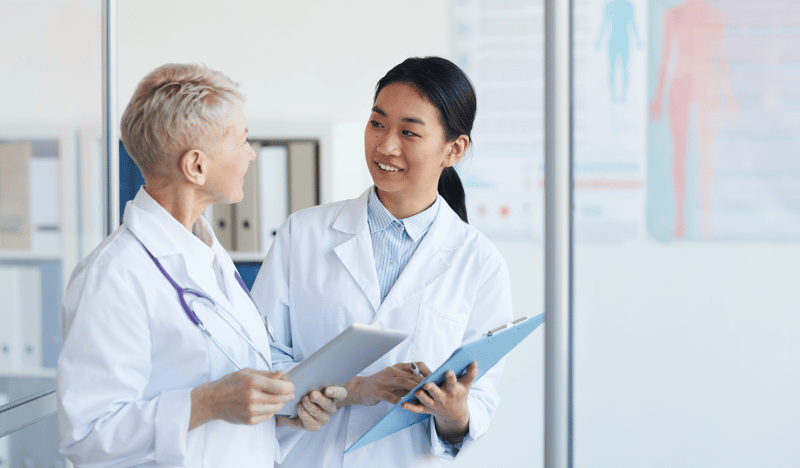 D&I technology is a relatively new market. It can be defined as enterprise software that provides insights or alters processes at an individual or organization level, to support efforts to boost diversity and inclusivity. Whereas in the past, D&I software may have focused on the legal and compliance issues surrounding D&I, this new breed of technology hones in on the systemic changes needed to make D&I long-lasting. It broadly falls into four main categories:
Talent acquisition

Learning and development

Engagement and retention

Analytics and insights



1. Talent acquisition
Talent acquisition is a fast-growing area of D&I technology with a breadth of solutions to attract a diverse workforce. These include:
Text evaluation to minimize bias in job postings: certain wording can exclude people from different backgrounds, ethnicities, and gender identities. Women, for example, are known not to apply for job opportunities unless they are 100% qualified for the role while men will apply when they meet 60% of the criteria. By running a job ad through an intelligent text analyzer, biased wording can be flagged for editing.
Blinding: to reduce unconscious bias, automation capabilities can be used to remove identifying information or other potential influencing factors from a candidate's resume. This might include their name, gender, age, educational background, or socioeconomic indicators.
Job posting outreach tools: these can target recognized networks of diverse candidates to boost the diversity of a recruitment talent pool.
Video-based artificial intelligence (AI): this can assess interviewers' potential biases through analyzing their speech and body movements during video interviews.
Resume skill to role matching: AI can analyze resumes for skills that match existing job descriptions, then automatically recommend these candidates to recruiters to facilitate more objective matching based on skills.
Read more on how AI staffing technology can help achieve greater D&I in our blog post.
2. Learning and development
Once someone is hired by an organization, the next steps in boosting D&I center on their learning and development. This can be dedicated to D&I-related upskilling such as unconscious bias or sexual harrassment training. Alternatively, new innovations using VR (virtual reality) and mixed reality are broadening the horizons of D&I training to help people 'live' a day in the life of a diverse candidate and understand their point of view. They can also practice behaviors in work-based situations like interviewing or appraisals. Tools like VR can also help diverse candidates — neurodiverse candidates, for example, can be prepared for a job interview by simulating the expected environment and experience through VR beforehand.
Micro-training is being experimented with as a way to deliver bias training and prompts throughout the workday through platforms that employees are regularly using like Microsoft Teams and Slack.
Other efforts focus on specific development areas like leadership training and mentoring. Women and minorities are more likely to say that mentoring, in particular, has been instrumental in developing their careers. Some tools can match people with mentors based on their current skills and career aspirations, as well as provide personalized career pathing and targeted skills development.
3. Engagement and retention
Research shows that successful workplace diversity programs hinge on improving employee engagement. Some D&I technology focuses on improving listening and engagement, using sentiment analysis to identify common themes and flag bias. Additionally, some assist leadership teams in gauging their workplace cultures in real-time and identifying any teams or areas where inclusivity can be improved. Other tools specifically feedback to people managers on their communication style so they can see if they're acting consistently and inclusively across their team members.
For more on this category, read our blog article here.
4. Analytics and insights
As the saying goes, what gets measured gets managed. D&I analytics help leaders make more inclusive decisions and identify D&I areas that need improvement. Data can include diversity representation within the organization, the turnover rates of different diverse groups, pay equity, and promotion and talent development insights. It can tell leaders whether their D&I strategy is working, the bottom-line benefits of D&I initiatives, and where to invest for optimum outcomes. There are also emerging analytics tools such as organizational network analysis technology to identify how diverse employees are networked (to better understand the company culture and opportunities to boost D&I).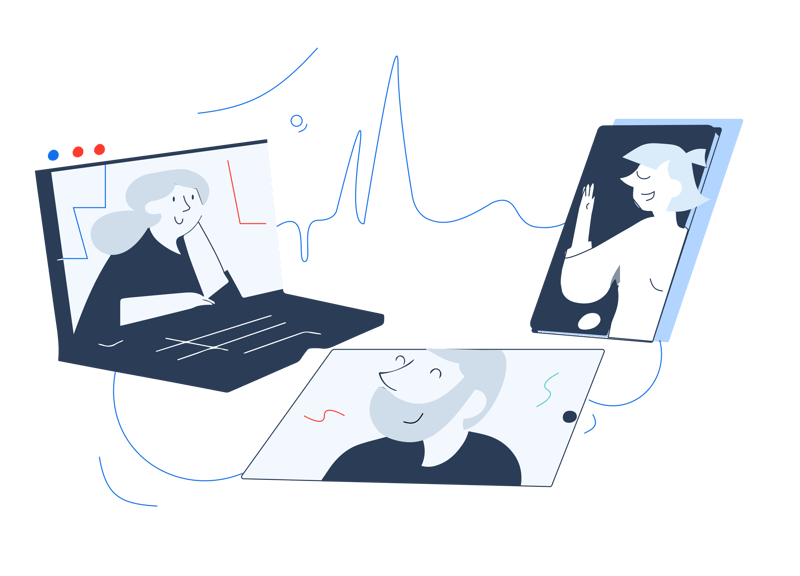 Current staffing solutions
There are a host of staffing technology solutions available to organizations looking to improve their staffing efficiency and experience. The trick, as with all technology, is in choosing the right solutions that align with your organization's unique needs.
Broadly, the different staffing technologies can be segmented into the following groups, based on their functions:
Talent acquisition - candidate sourcing, resume parsing, candidate assessment, verification, and referrals.

Talent placement - searching and matching candidates to roles, order handling, placement, and registration.

Payroll and compliance - ensuring local legislation is adhered to and supporting payroll.

Other workforce solutions - solutions that support other aspects of staffing such as training, accreditation, outplacement, and HR consulting services.
It's worth mentioning that many of these tools generate data that can be useful to HR and staffing teams. There are new solutions emerging that centralize HR data across all branches of an organization, making it more accessible and influential in workforce decision-making.
Cloud-based staffing solutions are commonly preferred by buyers due to their flexibility and accessibility. Any approved device or system can access insights and data in cloud-based solutions. There are also lower ongoing maintenance costs and it takes less time to install.
Skill-based solutions
The growing importance of controlling labor costs and optimizing productivity has placed a renewed focus on talent placement solutions as a way to place candidates in roles that are best suited to their skills, experience, and availability. The rising popularity of using the temporary workforce is further driving growth in this area as organizations search for new ways to efficiently find and place temporary workers on their teams. Indeed, 70 percent of global executives say that they will use more temporary workers than they did before the pandemic.
Using a skill-based talent acquisition and placement approach is enabling organizations to recruit and resource from a wider talent pool. This, coupled with increased acceptance of alternative work forms and hybrid/remote working, means staffing leaders can choose the best people for their teams and projects.
Choosing the best solution
As mentioned earlier, it is possible to spend millions every year on staffing technology solutions that fail to impact the bottom line. Having close alignment between staffing and your business strategy and goals is key. As a minimum, consider your organization's 12-18 month goals — but if longer-term goals are on the horizon (such as using more automation which will require specialist digital skills) then these should be supported by your chosen solution too.
Similarly, whenever making a staffing technology investment it's worth asking yourself how each solution will support you in meeting your department and organization's goals. Without this, you run the risk of getting drawn in by the shiny functionality of a solution without a clear use case for it.
A final consideration to make when investing in a staffing technology solution is the longevity of your investment. Will a vendor regularly update their software? How innovative are they and do you feel confident that the solution will be able to keep up with changing trends? Staffing is becoming a fast-paced, ever-changing sector. Make sure your investment will last at least a few years.
After reading this, you should have a good overview of the different staffing technologies available today and the terminology common in the staffing industry. Now, it's time to take this knowledge and put it to use in your organization. Look at all of your staffing processes to see where your technology investment can make the most impact. Where is the business need most critical? Then, search for staffing solutions that will make your staffing team's work more efficient and that will give you the edge in the market.
Staffing is too important to remain the way it was. Ensure your workforce is fit for the future by exploring your options. Look at expanding your talent pool, select the best candidates for the job, and ready your organization for the next era.
CUSTOMERS TRUST GLOBUS AI







Staffing Industry Technology 101
Download the ultimate guide to staffing industry technology